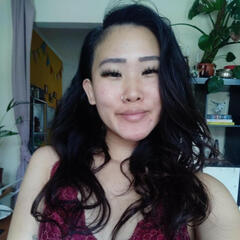 Hi, I'm Carrie!
I'm a Brussels-based community organiser and communications consultant specialising in racial justice and demilitarisation.
From unions, NGOs,think tanks & political parties - I work with organisations that center marginalised communities, workers power and the planet to build stronger strategies and narratives that:
Are you looking for better communications? A digital pathway to recruit new activists? A training to skill up your team? Get in touch and let's collaborate! Or check out my portfolio below.
Narratives for a broader base
A world that is radically more equal, prosperous and just can be won for all.But to do so we need bigger, broader and more inclusive mass movements. The narratives behind why we need change have to match this ambition and activate energy in people - but often we fall into the pit fall of repeating the problem or using policy jargon. That it's crucial good communications:
Got a project or campaign that needs strategic messaging work? Or maybe training to skill up your team? Contact me and let's see how we can collaborate
Training
Need training for your staff on campaigning, community organising, equity and inclusion or trauma informed practice? Or just a facilitator to brainstorm and problem solve in the work place?Send through an email on what you're looking for and how we can build training for your staff. Or check out some of the trainings I've run in the past below.
Graphic Design: educate, empower and agitate
Great content will turn your audience from passive to participators. That's why design philosophy is premised on making bold graphics that educates, empowers and agitates people towards action.
Political agitation includes building consciousness. That's why I've created guides, explainers and resources for clients.Whether it be breaking down a complex migration policy, summarising the findings of a report on tax evasion or making a guide about intersectional feminism; leave it to me. I can research, write and design explainers from scratch.Click through each explainer to see more
Need a quick poster? Or ongoing Instagram posts for your campaign? Contact me about using my graphic design services
Videos & Photography
**Media and politics shift quickly. **That's why I offer to make quick, dirty videos or photographs in times of rapid response. Whether it be a 1-minute campaign explainer on energy poverty or photos of a sudden protest for LGBTQ+ rights, shoot me an email and let's see what we can make in a pinch!
Published Work
I've spoken and written some cool stuff on race, migration and demilitarisation. Check it out here:
Talks
Op-Eds
Single Asian Female hit me close to home. That's what makes it so important' (2018) in The Guardian
The Personal and Political: exploring comedic masculinity and femininity in Veep' (2018) in HBO's Original Voices: Race, Gender, Sexuality and Power Routledge
'Opinion: Stop blaming homophobia on migrants' (2017) in SBS Sexuality
'Queer People Of Colour Are More Than The Caricatures Drawn By Conservatives' (2017) in Junkee
'The Case for Safe Schools in Picture Form' (2016) in New Matilda
'Life and Death on Lesvos: The Greek island on the Heart of the Syrian Refugee Crisis' (2016) in The Guardian
'Stuck Between Stations: The Human Stories of the European Refugee Crisis' (2015) in Junkee